Douthit Herefords has been raising seedstock Horned Hereford cattle for over 80 years and implemented a limited polled program in 2010. We have been able to remain in business because of our focus on customer service, integrity, and quality cattle. The operation is currently being run by the 4th generation and the 5th generation is currently in training! Megan always had a passion for the cattle and the ranching lifestyle. She went to KSU for an education and took a city job but her love for the cattle and the land called her back to take over for her Dad (Walter) in 2008. Megan's husband Chuck was accustomed to the farming lifestyle and enthusiastically embraced raising seedstock and is an essential part of the day to day operations. The family enjoys raising their boys in the rural/ag lifestyle. They are proving to be huge helpers!
We appreciate all the friends, customers and the behind the scenes workers that have made Douthit Herefords possible. Every year we are blessed to get to work with so many amazing people and programs. It is how we grow, learn, and continue to move forward, by listening to our customers and industry leaders.
We look forward to many more years and generations of running Douthit Herefords!
Sincerely,
The Douthits & Downeys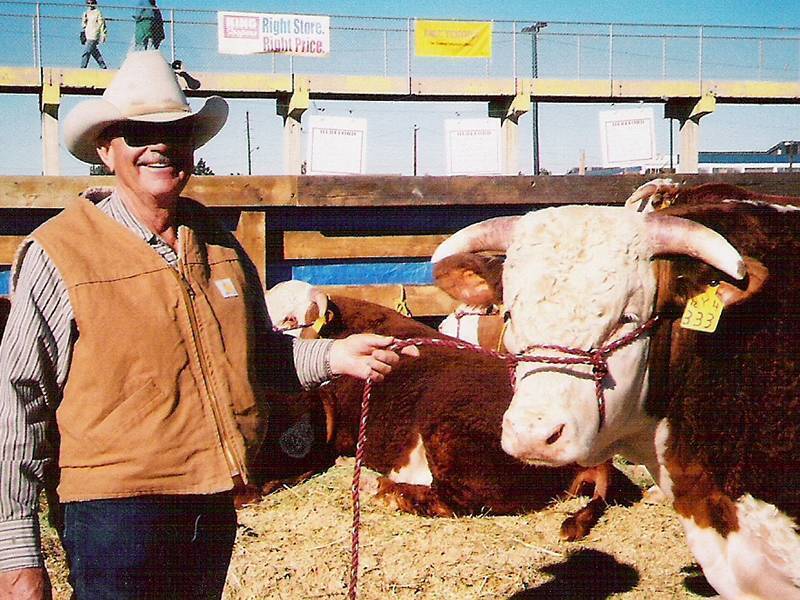 Walter Douthit at the Stock Show
Walter and his brothers: inducted into the American Hereford Association Hall of Fame at their annual meeting Nov 4 in KC.